Support MyChoice Card
Instructions on how to get your PIN code
You need to enter a PIN code to be able to watch (Premium) TV channels.
You simply get this PIN code via internet (PC or Smart Phone) or via the reception desk of your hotel. You need to provide the following:
TVID code; six digit number displayed on the MyChoice menu screen of your Hotel TV (the MyChoice button on the remote control).
Scratch card code; printed on the MyChoice Scratch Card (if you do not have a card, please call the hotel reception desk).
Please note: activation via SMS/TEXT is no longer available.
Watch the MyChoice Card instruction video:
Follow the steps below: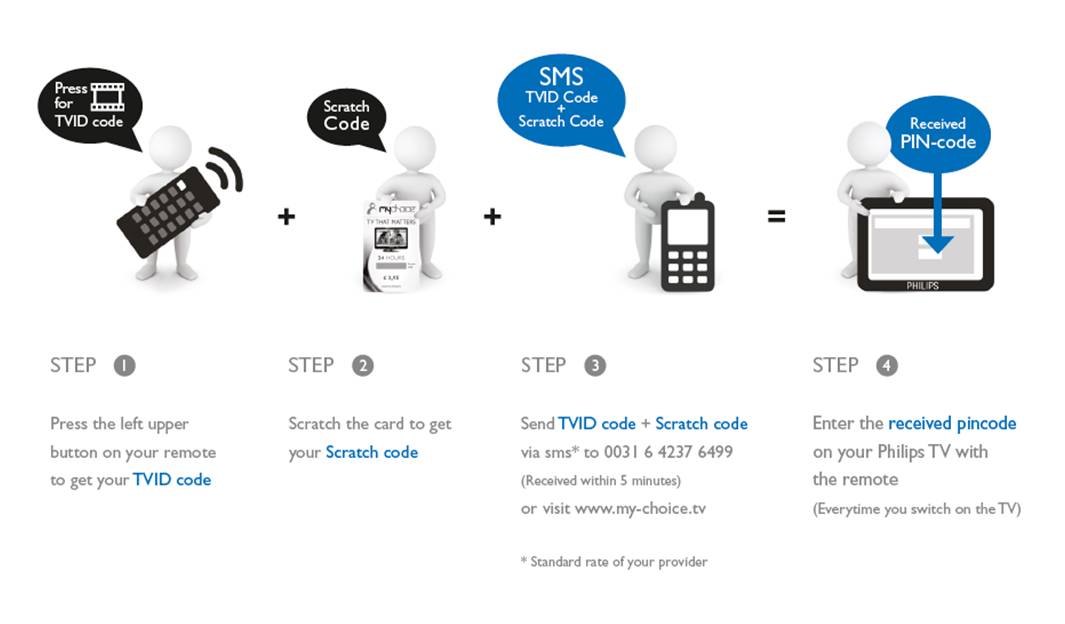 Do you want to activate your PIN code? Click here.